Yonah Ghermezian's solutions to reduce ocean plastic pollution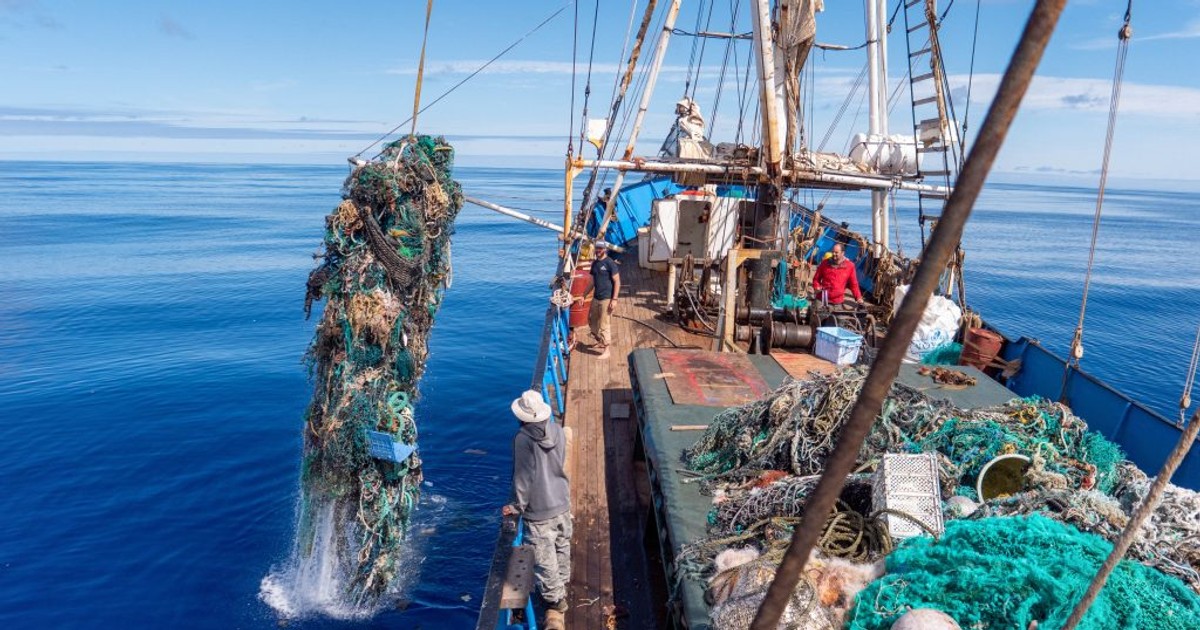 You can imagine the scale and scale of the problem from the fact that approximately 11 million metric tons of plastic waste is dumped into the ocean every year. According to a report by Systems IQ and The Pew Charitable Trusts, this figure is expected to triple by 2040 if effective preventive measures are not taken globally.
While all of this may paint a dire picture, the good news is that governments and businesses are already equipped to tackle this problem if immediate action is taken, and there is no need to wait for technological innovations. or other related factors to start working towards a solution.
Wondering what you can do to play your part in the fight against plastic pollution? Keep reading to find out.
Global issues like plastic pollution require everyone to play their part. "Millions of people have already contributed to this cause, and you can do the same by taking the following steps." according to Yonah Ghermezian.
Reduce the use of single-use plastics
As they say, do what you can with what you have, wherever you are. You can start by simply reducing your use of single-use plastics. These include disposable plastic bottles,
plastic bags, plastic utensils, take-out food boxes, straws and any other single-use plastic products.
The best way to do this is to refuse all single-use plastic and ask for reusable alternatives. You can also purchase these reusable alternatives for yourself. These include reusable utensils, grocery bags, bottles, containers, etc. It's also a way of telling companies to start offering sustainable alternatives.
Recycle as much as you can
"This one is a no-brainer," added Ghermezian, "Recycle all the plastic products you can. This reduces the demand for new plastic products and reduces the amount of plastic waste that will go into the ocean. 9% of plastic is recycled globally, this figure is set to increase as people become more aware and responsible for plastic pollution and the benefits of recycling.You can always contact the nearest recycling center to better understand recycling, what types of plastics are recyclable, how to separate the different types of plastic and how you can go about it.
This is one of the most direct and best ways to reduce the amount of plastic dumped in the ocean. By cleaning up your local beach or river, you can really visualize how much plastic waste is damaging the environment. By hosting a cleanup event, you also raise awareness about the issue in your community, and that always creates an impact. There are also global events you can join, such as World Cleanup Day or International Coastal Cleanup Day, to take a more active role in reducing plastic pollution.
Advocate and support banning single-use plastics
Another way to fight plastic pollution is to call for and support a ban on single-use plastics. There are many places in the world where single-use plastics have already been banned. Failure to comply with the ban often results in severe penalties, including jail time and heavy fines. Kenya is a good example. They introduced a ban on plastic bags in 2017 due to flooding caused by blocked waterways and drainage systems. The penalty for non-compliance is 4 years imprisonment or a $38,000 fine. You can advocate for similar policies to be adopted in your community.
Do away with products containing microbeads
Another way to reduce ocean plastic pollution is to avoid the use of products containing microbeads. Microbeads are tiny plastic particles found in products like toothpaste, body washes, lipstick, facial cleansers, and other beauty or household products. They enter the ocean and waterways through sewers and drainage systems. They have a particularly detrimental effect on marine life. Products that contain microbeads often have polyethylene or polypropylene listed on their ingredient labels and should be avoided.
Support organizations working on the issue
Another way to help is to support organizations working to eradicate plastic pollution from the oceans. They are mostly non-profit entities that depend on donations to operate. You can play your part by donating to them, and remember, every little bit counts. Some notable NGOs and charities you can donate to are Greenpeace and the Ellen McArthur Foundation. Celebrities like Leonardo DiCaprio have also embraced the cause. In 2017, DiCaprio was named a United Nations Messenger of Peace with a special focus on climate change.
One of the most basic yet important things you can do is educate yourself and those around you about the issues surrounding plastic pollution. Talking to people in your immediate circle like family and friends can really help create an impact. Remember to do this with a solution-focused approach so everyone feels empowered to take action and not just forget about the conversation.
This article only mentions some of the things you can do to solve the problem of plastic pollution in the oceans, and you'll no doubt find more to do once you really get started. Another thing you can do is better understand how you can do more by reading about it. If you need additional resources, you may consider signing up to join communities that are actively working to find sustainable solutions to ocean plastic pollution and other environmental issues.