Students measure plastic waste at Kopachuck Middle School – Gig Harbor Now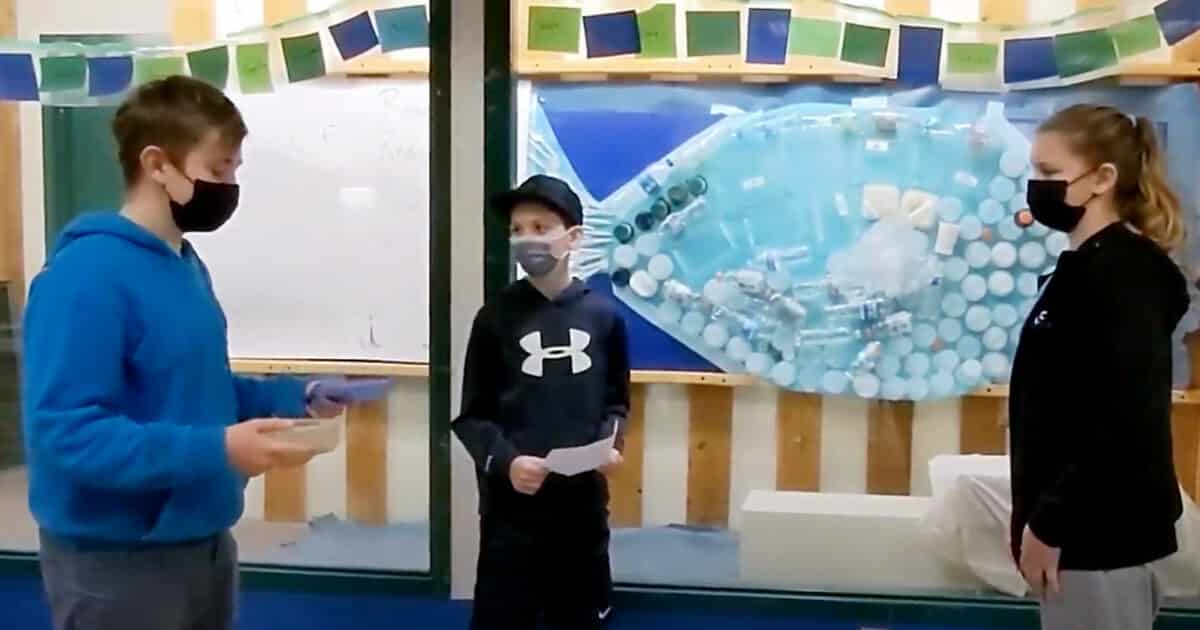 Community education
STEAM club students at Kopachuck Middle School wanted to know how much plastic waste was generated on their campus.
They recently spent a few weeks collecting empty drink bottles, sandwich bags, food wrappers, plastic utensils and other plastic waste during lunchtime.
The project was inspired by Planet or Plastic? from National Geographic, a multi-year effort to "raise awareness of the global plastic waste crisis."
Some of the trash intercepted by Kopachuck students reportedly went into recycling containers. But before the project started, they went around asking their peers to go to their collection bins instead so they could quantify the waste.
STEAM fosters innovation
"We're trying to introduce middle school kids to STEAM: science, technology, engineering, math, and art," said Eileen Schürer, STEAM Club Advisor, who led the plastics project. "We want a fun club where kids want to come and use their skills to take them further with them, you know, in high school, in life, so they can be innovative and think about how they can be a solution to any problem."
Recently, teams of STEAM Club members have been using items such as uncooked spaghetti, paper pans, aluminum foil, and paper clips to build structures, racing against the clock and each other. .
Leo Neff, whose team won by one point, said he joined the club because he loved science and engineering. He hopes to one day enter the aerospace field.
Plastic collection begins
On the first day of the collection project, the students filled a bin full of plastic waste. The next day, another bulging pile of trash…and so on.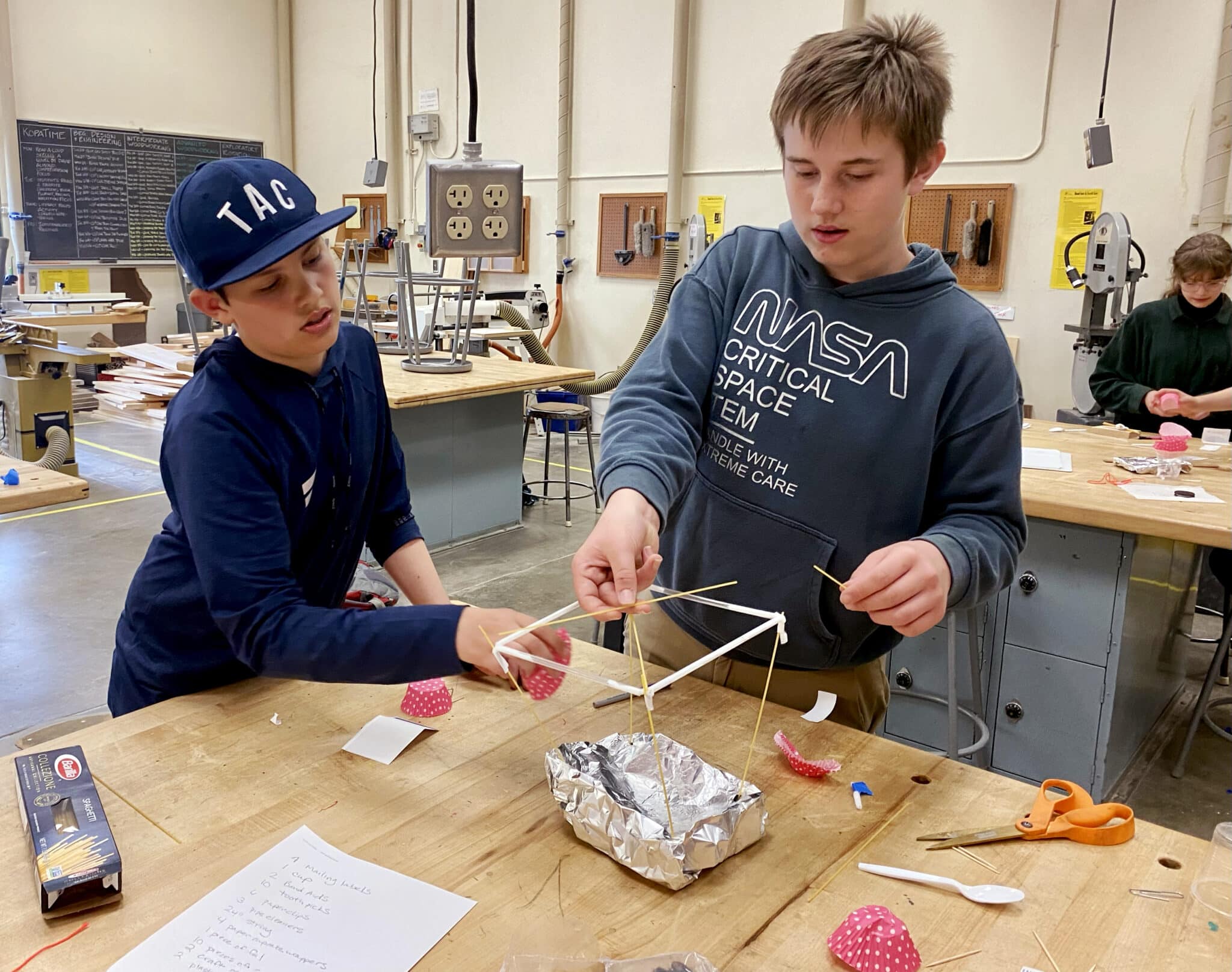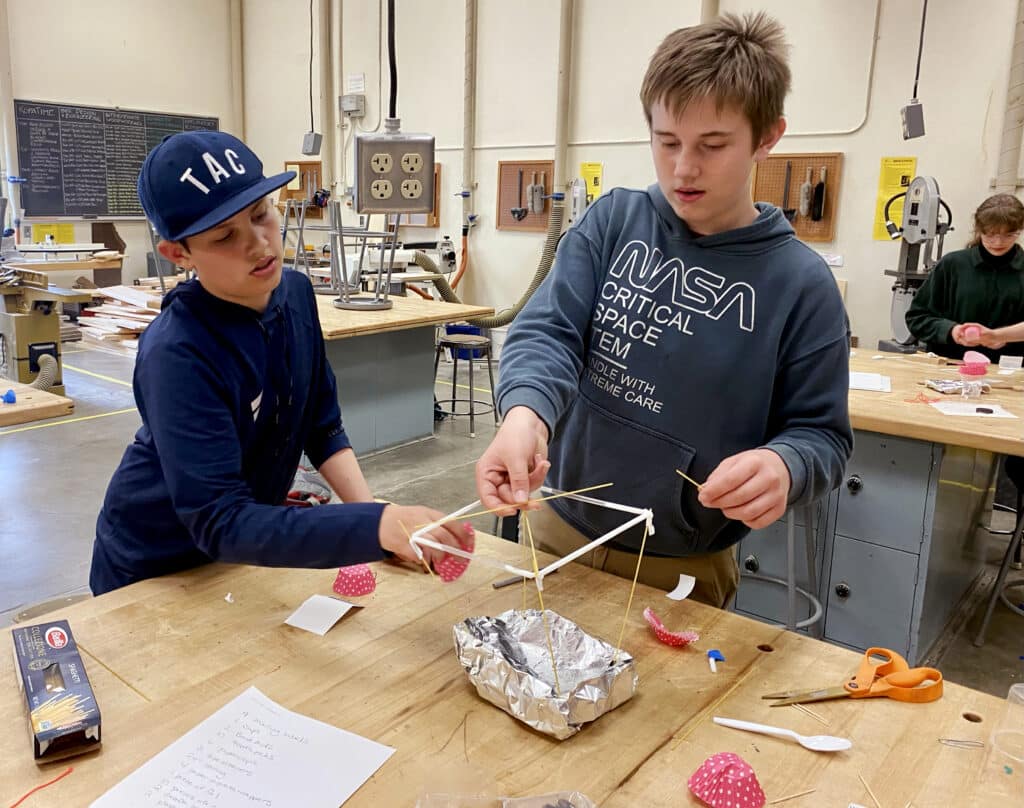 At the end of the collection period, the students transformed the waste into an art installation in the shape of a fish. He adorned a hallway with informative posters.
"We throw away a lot of trash," Schürer said.
How much?
The club multiplied Kopachuck's 500 students by 180 school days. The school and its students throw away about 90,000 plastic sandwich bags each year, they estimate.
The students learned that these plastic bags were part of the 380 million tons of plastic produced each year in the world. Nearly 80% of this waste ends up in landfills. Three percent end up in the oceans, mostly due to poor waste management, according to the UNESCO Associated Schools organization, which Schürer tapped into for his lesson plan. Only 9% of plastics in the world are recycled, according to the organization.
"The conclusion was to find out how much plastic there really is and to find out that information that a lot of people aren't really aware of," said club member Maria Dubro. "So it was kind of cool to learn and do something about it, because it was really like you were doing something general, like in your community, in your school. And that was really cool to see the final results.
The plastic fish art has since been recycled.
"Like a domino effect"
The club's goal was to bring attention to how plastic threatens the environment and start conversations about what Kopachuck can do about it.
Club member Benton Huish learned "that human beings have a lot of impact in the world. And you might think that one little thing you do won't do much, like just throwing a little plastic bag outside won't do any harm. But things start, and it's a bit like a domino effect."
"We looked at how much waste we were producing each day at lunch. It's important because we don't have dishwashers here at school," Schürer said.
Kopachuck, which is in the midst of a major renovation, is generating more disposables than usual.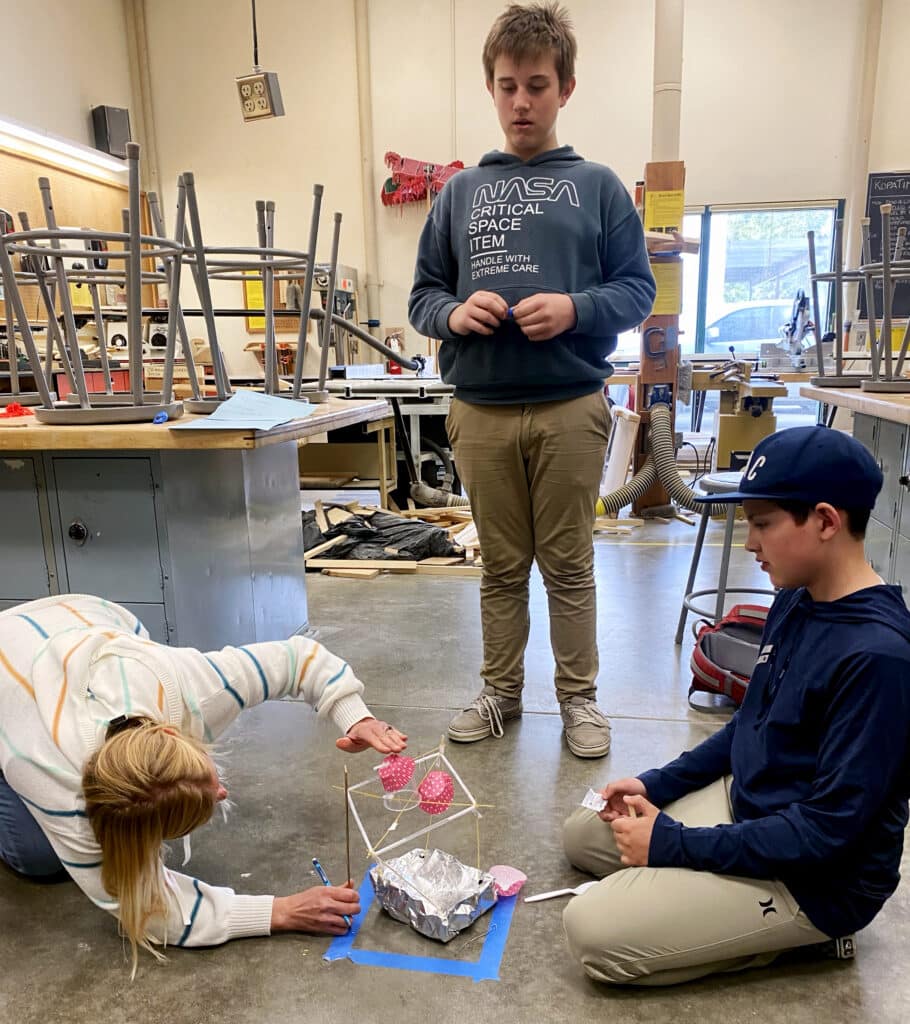 Schürer said the plastic they were collecting probably didn't fully reflect the amount of trash coming out of the dining room. Club members were unable to strictly control whether all students actually participated.
Pitch Solutions
The club's next step would be to launch initiatives within the school to reduce plastic waste. It will be easier when construction is complete next spring. Until then, they will continue to recycle.
"There's a lot more we can do, but that's all we're doing right now," Schürer said. "I come from a clean school in Colorado. And so, we have reduced the cleaning products we use. We didn't use anything that wasn't natural. We started a garden. We started using these products in our kitchen for lunch every day.
The renovation of aging buildings presents opportunities for the preservation of the environment. The federal and state governments recognized three of the Peninsula School District's new elementary buildings as "green schools" in February.
Schürer, citing innovation as one of the Peninsula School District's overarching goals, says a lot of people think about innovation in technology and engineering.
"But another way to be very innovative is to be aware of our surroundings," she said. "Learning to grow a garden and having things at lunch that you reuse all the time, as well as trays and normal silverware. Go buy a dishwasher and use less plastics, really make it an initiative.
Action needed "now"
Both Dubro and Huish are concerned about the environment. They both feel a sense of urgency to be part of the change.
"I think if we continue what we're doing right now, our future won't be so bright," Huish said.
Dubro cites recent temperature swings in the Northwest, ranging from triple digits in the summer to snapping below zero this winter. Lowland flooding is a real threat in Gig Harbor, she said.
"It's not a next-gen problem, but we have to start acting now," Dubro said, "because it's just dumping oil and saying, 'Oh, it'll be fine in a few years. But we're going to have to start acting now to start making real change for generations to come. »