stray: 15 kg of plastic waste removed from a cow | Bhubaneswar News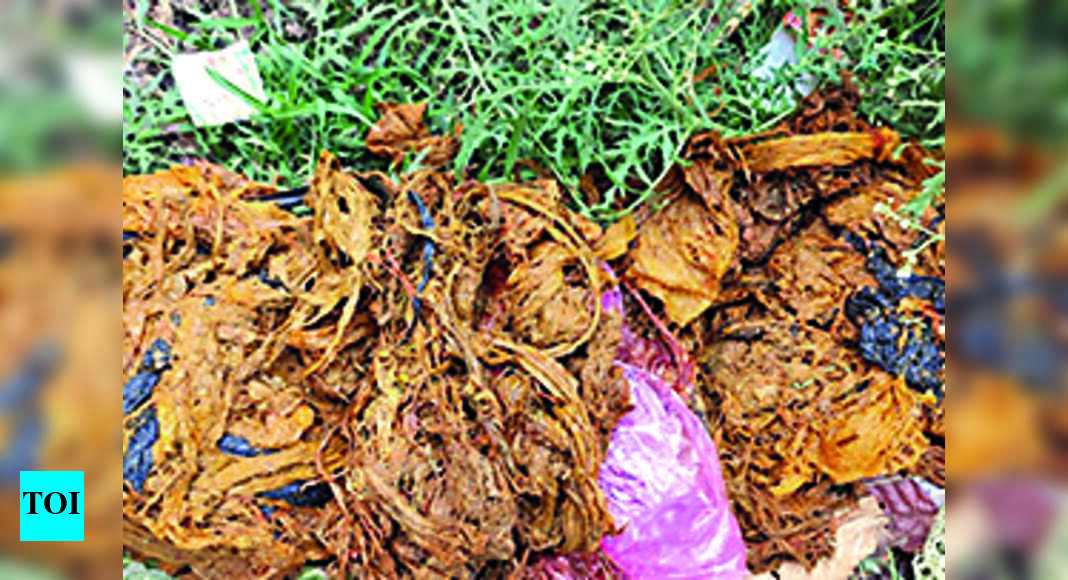 Berhampur: Veterinarians removed a plastic material weighing around 15kg from the stomach of a stray cow at the government-run veterinary hospital on Friday.
A team of veterinary doctors, led by Kiran Kumar Bisoyi, a veterinarian, took about three hours to operate on the six-year-old cow to remove the polythene bags, plastic waste and zari. "The cow is in good condition now," Dr Bisoyi said.
Lalatendu Choudhury, an animal advocate, found the cow lying for about four days in the Vidya Nagar area and called the veterinary hospital. Seeing her condition, the cow was taken to hospital.
"Clinical examination of the cow revealed an accumulation of
plastic waste in
her stomach," Dr Bisoyi said. "Stray cattle often feed on leftovers thrown into polythene bags, which eventually enter their stomachs. This results in bloating and if left unattended for a long time the animal may die," he added.
"The incident highlighted the widespread use of polyethylene and other plastic materials in Silk City. Despite a government ban on its use, transport and manufacture four years ago, the threat continues" , said Sudhir Rout, founder of the Aryabhatt Foundation, an organization spearheading the campaign against the use of plastic. "We have appealed to the authorities of the Municipal Corporation of Berhampur to enforce the
ban on plastic
. 'use polyethylene,' Rout added.