Plastic Bag Free Day, Plastic Free July – not all consumers are to blame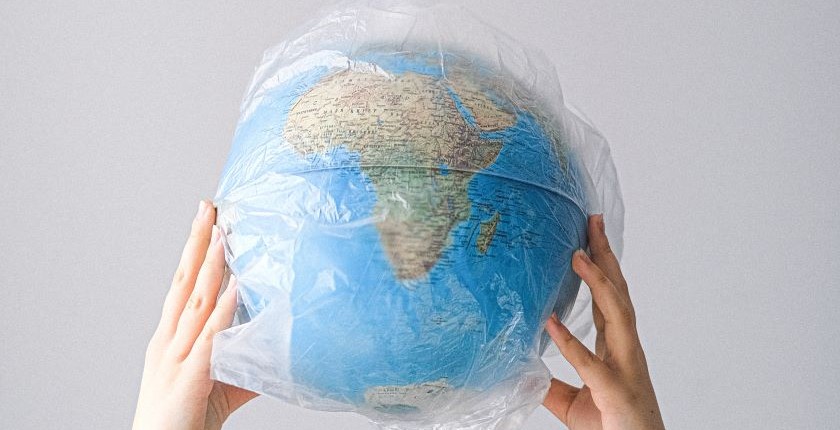 In the environmental calendar, July is Plastic Free, while the third day of the month is Plastic Bag Free Day. Individual actions are important, but the whole system must change, say environmentalists. Recent studies have revealed that microplastic pollution takes on new shapes and forms that threaten human health.
Highlighting the need to reduce the consumption and overuse of disposable plastic bags, July 3 is International Plastic Bag Free Day.
The Plastic Free July initiative was launched in 2011 globally. More and more individuals are realizing that they can reduce their so-called plastic footprint through simple actions and habits – during the month of July as well as throughout the year.
India banned some disposable plastic products on July 1
India banned a group of disposable plastic products on July 1, including single-use straws and cups, as part of a federal plan to phase out the material in the country by nearly 1.4 billion people. In 2020 alone, over 4.1 million metric tons of plastic waste was generated in India.
According to the United Nations, greenhouse gas emissions from plastics were 1.7 gigatonnes of CO2 equivalent in 2015. They are expected to increase to about 6.5 gigatonnes per year by 2050.
The use of biodegradable bags and recycling are often mentioned as a solution to the plastic problem. The responsibility is partly shifted to consumers and the choices they make.
Disposable plastics are almost indispensable in the consumer goods sector. The offer is huge, in take-out plastic containers, soft drinks, water bottles and disposable bags ubiquitous.
But while individual choices are key, they are only a small part of the huge plastic waste problem we face every day, Greenpeace pointed out.
Viruses and new forms of pollution
Most plastic waste ends up in waterways and then in the oceans. A dangerous form is microplastics, which can enter the human bloodstream, lungs and other organs.
A new study has shown that some viruses can survive up to three days in microplastic particles. They can remain contagious by attaching themselves to plastics in a freshwater environment.
On the shores of the Canary Islands, researchers have discovered plastite. A mixture of tar and microplastics, it is a new pollutant, from which toxic chemicals can reach the oceans.
Plastitar is a mixture of tar and microplastics
Scientists say the discovery completes the picture of the global circulation of plastics, moving through the atmosphere, oceans and land in a way that mirrors natural processes such as the carbon cycle.
Plastic consumption
Getting soup in a plastic bag has become commonplace, while delivery services bring you lunch in a polystyrene box, complete with plastic cutlery. Food delivery affects the plastic waste problem more, as does CO2 emissions, El País wrote.
The biggest producers of plastic waste are also the biggest companies in the world. Their names are not so relevant – if one disappeared, another would replace it. The fact is that the business principle remains the same: plastic waste and profits accumulate. And drinking water is still mainly consumed from disposable plastic bottles.


Post views:
120