NSW plastic bag ban: Single-use plastic bags are banned in NSW from today, here's what you need to know
From today, single-use plastic bags will be banned in
New South Wales
with further bans expected later in the year.
The state has joined the rest of Australia in banning single-use "lightweight" bags following the passage of the Plastic Reduction and Circular Economy Act 2021.
Single-use plastics and plastic packaging are estimated to make up about 60% of the state's total waste.
"I think we can all see the impact of plastic pollution on our environment, which is why we are making major changes to NSW this year," said NSW Environment Minister James Griffin.
"The ban on single-use lightweight bags comes into effect on June 1, then from November we ban more problematic plastics, such as cutlery and plates."
The government has estimated that these bans will prevent 2.7 billion plastic items from adding to the state's waste pile.
There are exceptions – people with disabilities or medical needs will be provided with plastic straws, for example.
NSW is the final jurisdiction to enact a bag ban – although supermarkets have had them in place independently for some time.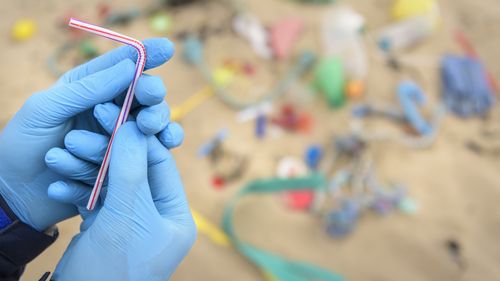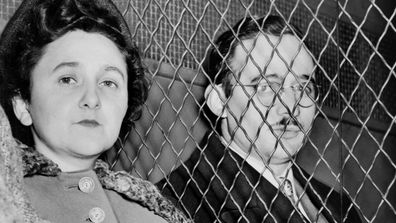 Couple found guilty of conspiring to pass US secrets to Soviets
South Australia got the ball rolling in 2009, when it banned single-use plastic bags – with the exception of biodegradable bags.
The state imposed new bans on single-use plastics, such as straws, in 2021.
The Australian Capital Territory banned single-use plastic bags in 2011, followed by Tasmania in 2013, Queensland in 2018 and Western Australia, Northern Territory and Victoria in 2019.
Lightweight plastic bags, i.e. any plastic bag with a thickness of less than 35 microns at any location.
This will include bags made from biodegradable, compostable or bioplastic materials.
The ban does not apply to barrier bags such as garbage bags, human or animal waste bags; bags of fresh produce and deli meats; and bags used to contain medical items (excluding bags provided by a retailer to a consumer and used to transport medical items from the retailer).
Single use plastic straws, stirrers and cutlery including knives, spoons, forks, chopsticks and pikes.
As with bags, the ban will include such items made from biodegradable, compostable or bioplastic materials. Wooden items are not included.
The ban does not apply to serving utensils such as salad servers or tongs, nor to items forming part of the packaging, such as a straw on a juice box or a plastic wrap lid on a bowl.
Exemptions will apply in some contexts for people with disabilities or medical needs so they can continue to use straws.
Single-use plastic bowls and plates will also be banned, unless they are intended to have a splash-proof lid – like something used for take-out soup.
Expanded polystyrene serving dishes will also be eliminated – these are essentially the white polystyrene containers in which you might receive your fish and chips served at a local take-out restaurant.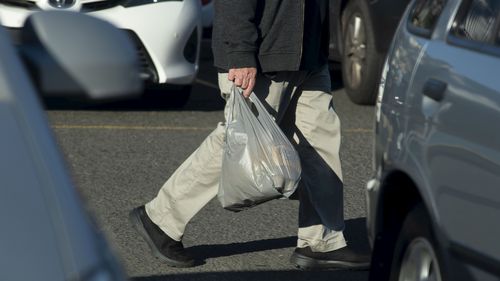 The ban will not apply to meat or product platters; packaging, including consumer and business-to-business packaging and shipping containers; or catering items that form part of, or are included in or attached to, packaging used to seal or contain food or beverages, through an automated process (such as a EPS noodles).
And, finally, the ban on plastics will also apply to single-use plastic cotton swabs and rinse-off personal care products containing plastic microbeads, such as cleansers, scrubs and masks, shampoos, hair conditioners and dyes and toothpaste.
So-called "compostable" and "bioplastic" alternatives to the above items are also prohibited as they are not biodegradable.
The National Retail Association has launched a toll-free hotline – 1800 844 946 – designed to help businesses, community organizers and consumers with questions about the bans.