International Plastic Bag Free Day: Delhi youth elated after single-use plastic ban | Latest Delhi News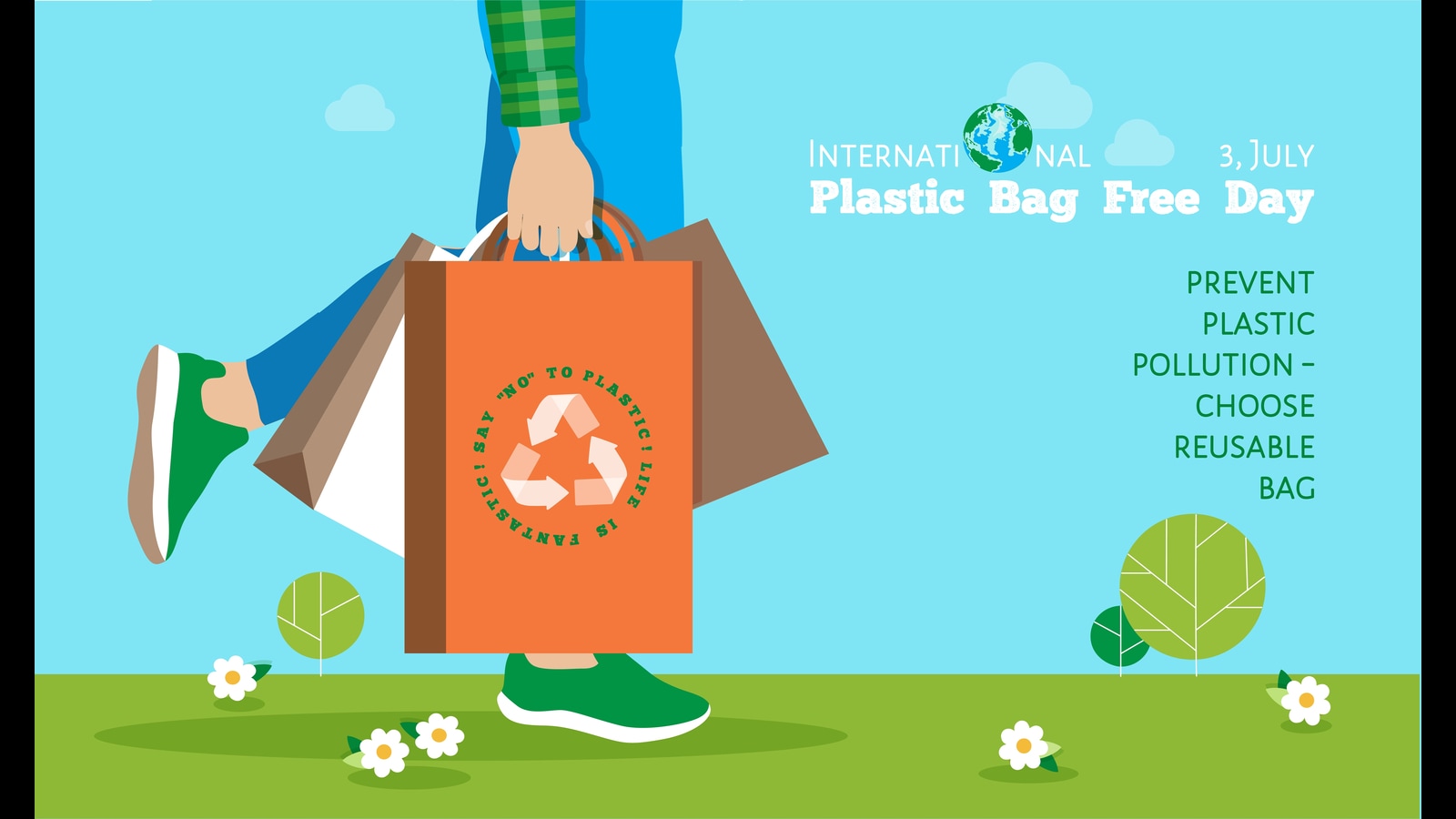 With the decision to ban single-use plastic nationwide (from July 1) comes a sense of optimism that we are heading towards a more environmentally friendly future. Just like the rest of the country, the capital has struggled with its own battle against plastic waste. On International Plastic Bag Free Day (July 3), we speak to urban activists who have worked for years to fight the environmental nuisance of single-use plastic bags.
PRANAHI, the environmental club of Bhaskaracharya College of Applied Sciences (BCAS), University of Delhi, is raising awareness about the same. Kuntak Saha, a first-year microbiology student at BCAS, says, "The decision to ban single-use plastic is more than welcome. We have been extensively involved in raising awareness of alternatives to plastic bags. We realized that the reason most people prefer plastic bags is because of their convenience and low cost, but their convenience proves to be detrimental to our ecosystem. Thus, we organized street performances to show how beneficial it is to use bags made of eco-friendly materials such as fabric, jute and paper. We have also run campaigns where we visit nearby lakes and encourage people to join us in separating plastic bags from other litter.
"I have seen the efforts of these students to limit plastic waste," says Gunjan Sirohi, assistant professor in the BCAS microbiology department and head of the club. She adds, "Many students have joined as members and are keen to eradicate the use of plastic bags in the city. We even conducted a survey on our campus, to help initiate the single-use plastic ban. Like young students, the general public can also take the initiative to take their own cloth or jute bags with their shopping. As responsible citizens of the city, we should not use plastic bags.
The day was marked in the calendar of some students, to issue a call to action for the good of the environment. "We are very pleased with the recent plastic ban as it is helping to significantly boost our future efforts, starting today," says Anjali Gupta, final year BA (Prog) student and Chair of the National Service Scheme (NSS) from Hindu College. among those students looking forward to celebrating the day. She adds: "We at NSS are very keen to use this day as an opportunity to raise awareness of the harmful effects of single-use plastic. We planned campaigns and posted awareness brochures on campus. In the past, we have also organized campaigns on the benefits of using jute bags, as we believe that jute is one of the best alternatives to plastic bags, considering its durability and low cost. .
Author tweets @karansethi042