Indian state of Maharashtra joins WEF partnership on plastic waste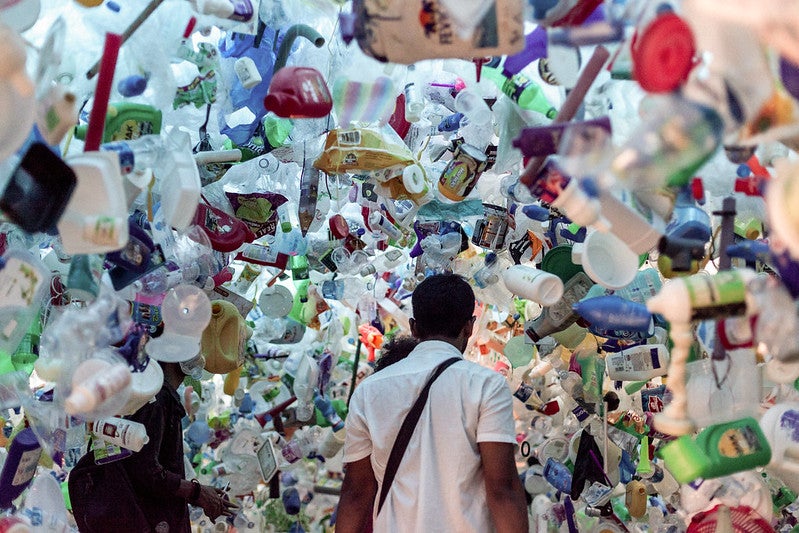 The Indian state of Maharashtra has joined the Global Plastic Action Partnership (GPAP) of the World Economic Forum (WEF) as part of its efforts to tackle plastic pollution.
This decision was announced at the WEF annual meeting for 2022, which is currently taking place in Davos, Switzerland.
It follows the fifth United Nations Environment Assembly (UNEA 5), where member countries agreed to be held legally accountable for their contributions to the global plastic pollution crisis.
The move reinforces Maharashtra's commitment to reducing plastic pollution, raising its anti-pollution ambitions and ensuring accountability and inclusiveness across the value chain.
It will bring together key state stakeholders, including business leaders, policy makers, civil society organizations and plastic experts, to develop a statewide plan to eliminate plastic pollution.
The Maharashtra Ministry of Environment and Climate Change will collaborate with GPAP to launch a National Plastic Action Partnership (NPAP), a platform to help tackle plastic pollution in Maharashtra.
Maharashtra's Minister for Environment and Climate Change, Aaditya Thackeray, said: "This agreement with the World Economic Forum's Global Plastic Action Partnership marks a critical turning point in our state's battle against plastic pollution. endemic.
"Covid has proven to be an obstacle to our single-use plastic ban, where health priorities in PPPs have taken precedence.
"Today, as we refocus on our climate and sustainability goals, we are laying the groundwork to bring about the systemic change needed across all sectors.
"This partnership is the cornerstone of our transition to a more circular approach to resources to combat climate change while strengthening our economy."
Maharashtra is the first Indian state to join GPAP, joining countries such as Indonesia, Ghana, Pakistan, Vietnam and Nigeria.
The partnership comes ahead of India's implementation of a ban on the production, sale and use of several single-use plastic items from this July.
Maharashtra previously banned single-use plastic bags in 2018 statewide.