Edinburgh dog poop bags dissolve in water to fight plastic waste and save the planet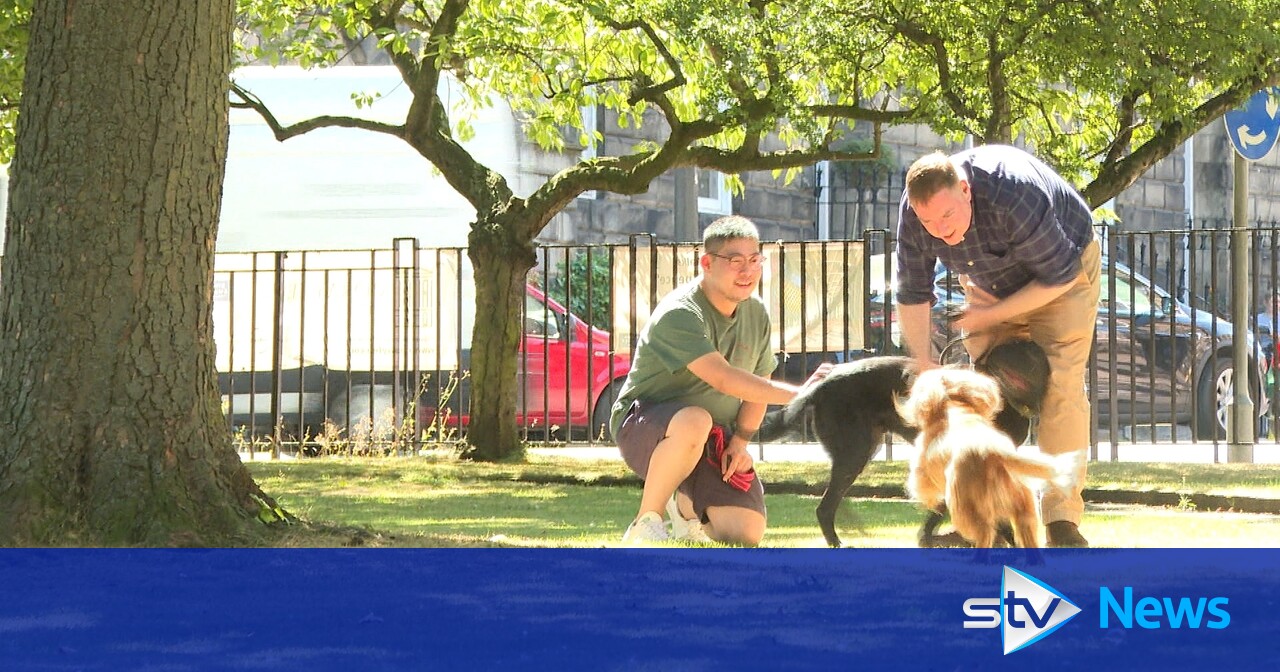 There are now around 10 million pet dogs in the UK, but with our furry friends comes a major environmental threat: plastic poop bags.
Each can take 500 years to degrade in the landfill, which is why Edinburgh dog-owner duo George Greer and Ka ho Wong decided to create their own type of more eco-friendly bag – which dissolves in water. 'water.
"We were on the shores of Loch Long for a walk and came across this plastic wasteland that had washed up on the shore," George said.
"It was really quite shocking and struck us how much plastic waste there is in our waters and lochs. We really felt there had to be an alternative to this plastic that is with us forever and the future generations.
They started looking at the items we already use, like the medical pills that are coated in a film that dissolves in our stomachs, and the dissolvable films on the washing pods that we put in our washing machines.
From there, they set about developing their own "water-reactive" bags.
From their concept came Project Harmless, a water-reactive, non-toxic, microplastic-free material they used to make dog poo bags – tackling one of the biggest problems facing our environment. .
Although most of us are aware of the dangers of single-use plastics on our ecosystems, there are still complications when it comes to some of the options we consider more environmentally friendly.
With dog poop bags for example, compostable and biodegradable may sound good in principle, but may not be so good in practice if not disposed of under the right conditions.
Compostable bags must be in a unique microbial environment to decompose. A high temperature is essential but, if managed well, the bags will rot within three months.
These perfect conditions cannot always be found in all landfills, and certainly not in our parks and rivers where we often see discarded dog poop bags.
What Project Harmless offers, however, is a bag that can go in any dog ​​trash can and be taken to the landfill where it will completely disintegrate and biodegrade in just a few days – or disintegrate in cold water as well. , like a river for example, in a few more days if it ends up as rubbish and is not disposed of properly.
The bags were developed during lockdown last year, released four months ago and now join the ranks of other innovations including dissolvable disposable bags made from polyvinyl alcohol and fellow creative innovator Brian Harper , which over the past few years has managed to come up with a dog poop lamp post in Worcestershire.
George and Kaho are currently in talks with the local Edinburgh Dog and Cat Home to introduce their bags there and hope to sell internationally in the near future.
"For the price of a coffee a week, you can do the planet a favor and mitigate the harmful plastics that are spreading around the world," George said.