Vietnam among 20 countries with highest plastic waste disposal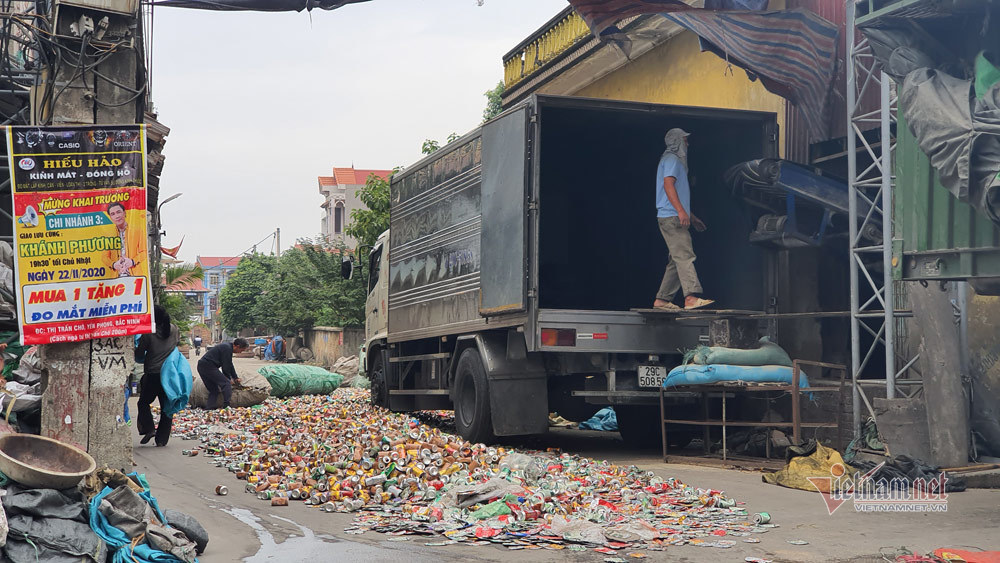 Vietnam discards about 1.8 million tons of plastic waste every year. It is one of the 20 countries with the highest amount of plastic waste in the world.
The current plastic waste pollution in the country is very serious, according to the Ministry of Natural Resources and Environment (MONRE).
Solid waste is collected for recycling at a waste recycling village in Bac Ninh province.
Each year, the total amount of solid waste is 25 million tons, but only 30% is incinerated or used to produce organic fertilizers, and up to 70% is directly landfilled. Plastic waste and plastic bags make up around 8% to 12% of total solid waste and this rate is increasing year on year.
To deal with the problem of plastic waste, MONRE in 2020 cooperated with Dow Vietnam, SCG and Unilever Vietnam to implement the project "Public-private partnership to build a circular economy" in plastic waste management with the aim of add plastic waste to the circular economy.
This project implements four missions: sorting waste at source and collecting and recycling plastic waste; communication and education to raise public awareness and action; technological applications and recycling solutions in the management of plastic waste; dialogue and development of accompanying policies to promote the circular economy in the management of plastic waste. As part of this project, more than 9,000 tons of waste, including 6,520 tons of plastic waste, were recycled.
This project will continue in the coming years, aiming to eliminate plastic waste from Vietnam by 2025. During the period 2022-2025, the project will focus on researching and applying innovative technologies in the recycling of plastic waste, especially low-value plastic waste. , thus improving the circular economy of plastic.
Thai Binh

HCM City handles high volume of plastic waste due to COVID-19
Ho Chi Minh City's environmental sector has adopted various solutions to step up the management of plastic waste that is accumulating amid the COVID-19 pandemic.

Marine plastic litter, an urgent problem on the Vietnamese coast
Vietnam must take practical measures to manage and reduce marine plastic litter to ensure the sustainable development of the fishing industry, experts said at a workshop held in Hanoi on Wednesday.